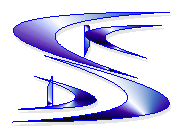 KDS 2014
XX-th International Conference
Knowledge - Dialogue - Solution
September 08-10, 2014 Kyiv (Ukraine)
Supported by
The International Journal "Information Theories and Applications"®
The International Journal "Information Technologies and Knowledge"®
Conference organizers
- ITHEA International Scientific Society
- V.M.Glushkov Institute of Cybernetics of National Academy of Sciences of Ukraine
- Association of Developers and Users of Intelligent Systems (Ukraine)
- Federation of the Scientific - Engineering Unions /FNTS/ (Bulgaria)
- National Academy of Sciences of Ukraine
- Institute of Information Theories and Applications FOI ITHEA (Bulgaria)
- Taras Shevchenko National University of Kiev (Ukraine)
- Kharkiv National University of Radio Electronics (Ukraine)
- Institute of Mathematics and Informatics, BAS (Bulgaria)
- Institute of Mathematics of SD RAN (Russia)
Aims and Scope
The Conference continues the series of annual international KDS events organized by V.M. Glushkov Institute of Cybernetics of National Academy of Sciences of Ukraine and Association of Developers and Users of Intelligent Systems (ADUIS).
Topics of interest
- Applied Information Systems
- Data Mining and Knowledge Discovery
- Decision Making
- Intelligent information technology
- Interdisciplinary Scientific Research
- Logical Inference
- NL Text Processing
- Neural and Growing Networks
- Mathematical methods research of complex systems
- Modern (e-) Learning and intelligent systems
- Philosophy and Methodology of Informatics
- Problems of Computer Intellectualization

Steering Committee
Ivan Sergienko(Ukraine)
Victor Gladun (Ukraine)
Krassimir Markov (Bulgaria)
Alexander Palagin (Ukraine)
Natalia Pankratova (Ukraine)
Iurii Kryvonos (Ukraine)
Vitalii Velychko (Ukraine)
Alexey Voloshin (Ukraine)
Volodymyr Romanov (Ukraine)
Program Committee
Alexander Reznik (Ukraine)
Anatoly Krissilov (Ukraine)
Anatoliy Gupal (Ukraine)
Arkady Zakrevskij (Belarus)
Constantine Gaindric (Moldova)
Ekaterina Solovyova (Ukraine)
Iliya Mitov (Bulgaria)
Igor Gorban (Ukraine)
Leonid Hulianytskyi (Ukraine)
Nadezhda Kiseleyova (Russia)
Natalia Filatova (Russia)
Nikolay Zagoruiko (Russia)
Olga Nevzorova (Russia)
Rumyana Kirkova (Bulgaria)
Tatyana Gavrilova (Russia)
Vadim Vagin (Russia)
Valery Tarasov (Russia)
Vassil Sgurev (Bulgaria)
Vitaliy Lozovskiy (Ukraine)
Vitaliy Snituk (Ukraine)
Vladimir Donchenko (Ukraine)
Vladimir Donskoy (Ukraine)
Vladimir Jotsov (Bulgaria)
Vladimir Ryazanov (Russia)
Xenia Naidenova (Russia)
Yevgeniy Bodyanskiy (Ukraine)
Yury Valkman (Ukraine)
Yury Zaychenko (Ukraine)
Organizing Committee
Anna Andrushenko
Mykola Petrenko
Oleksandra Skripnik
Vitalii Velychko
Volodymyr Opanasenko
Language
The official languages of the Conference are Russian and English.
Work language at the conference time is Russian.
Papers and Fees
To submit a paper use the ITHEA ISS Submission Web System: http://ita.ithea.org.
To see the deadlines, fees and rules for preparing the papers please click here.