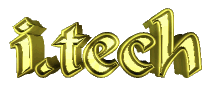 i.Tech 2014
XII-th International Conference
Information Research and Applications
June 03 - July 10, 2014, Varna (Bulgaria)
Supported by
International Journal "Information Theories and Applications"®
International Journal "Information Technologies and Knowledge"®
General sponsor: FOI Bulgaria
Conference organizers
- ITHEA International Scientific Society
- Institute of Information Theories and Applications FOI ITHEA (Bulgaria)
- Ben-Gurion University (Israel)
- Hasselt University (Belgium)
- University of Calgary (Canada)
- Universidad Politecnica de Madrid (Spain)
- Institute of Mathematics and Informatics, BAS (Bulgaria)
- V.M.Glushkov Institute of Cybernetics National Academy of Sciences of Ukraine
- St.Petersburg Institute for Informatics and Automation of RAS (Russia)
- Taras Shevchenko National University of Kiev (Ukraine)
- Kharkiv National University of Radioelectronics, (Ukraine)
- Association of Developers and Users of Intelligent Systems (Ukraine)
- Federation of the Scientific - Engineering Unions /FNTS/ (Bulgaria).
Aims and Scope
The conference is devoted to discussion of current research and applications regarding the basic directions of computer science.
Topics of interest
- Applied Program Systems
- Business Informatics
- Cyber Security
- Hyper Technologies
- Information Modelling
- Information Systems
- Multimedia Systems
- Distributed and Telecommunication Systems
- Quality of the Programs
- Software Engineering
Steering Committee
Krassimir Markov (Bulgaria)
Juan Castellanos (Spain)
Luis Fernando de Mingo (Spain)
Avram Eskenazi (Bulgaria)
Alexey Voloshyn (Ukraine)
Program Committee
Abdel-Badeeh M. Salem (Egypt)
Adil Timofeev (Russia)
Alexander Kuzemin (Ukraine)
Alfredo Milani (Italy)
Anna Kantcheva (Bulgaria)
Arkady Zakrevskij (Belarus)
Ilia Mitov (Bulgaria)
Irene Artemieva (Russia)
Ivan Popchev (Bulgaria)
Kannan Rajkumar (India)
Koen Vanhoof (Belgium)
Krassimir Manev (Bulgaria)
Laura Ciocoiu (Romania)
Levon Aslanyan (Armenia)
Martin Mintchev (Canada)
Nely Maneva (Bulgaria)
Olry Yadid-Pecht (Israel)
Radoslav Pavlov (Bulgaria)
Stefan Dodunekov (Bulgaria)
Stoyan Poryazov (Bulgaria)
Valeriya Gribova (Russia)
Vladimir Ryazanov (Russia)
Language
The official languages of the Conference are English and Russian.
Working language at the conference time is English.
Papers and Fees
To submit a paper use the ITHEA ISS Submission Web System: http://ita.ithea.org.
To see the deadlines, fees and rules for preparing the papers please click here.