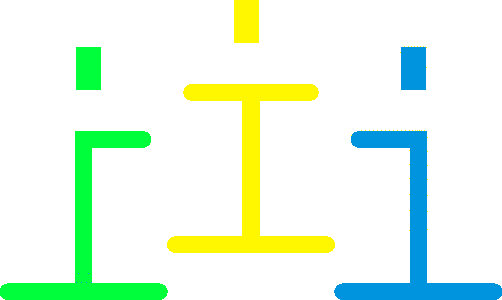 III 2010
International Conference
Information - Interaction - Intellect
June 23 - 27, 2010, Varna (Bulgaria)
Supported by
The International Journal "Information Theories and Applications"®
The International Journal "Information Technologies and Knowledge"®
General sponsor: FOI Bulgaria
Conference organizers
- ITHEA International Scientific Society
- Association of Developers and Users of Intelligent Systems (Ukraine)
- Institute of Information Theories and Applications FOI ITHEA (Bulgaria)
- V.M.Glushkov Institute of Cybernetics of NASU (Ukraine)
- Institute of Mathematical Problems and Systems of NASU (Ukraine)
- National Academy of Sciences of Ukraine
- Kharkiv National University of Radio Electronics (Ukraine)
- Taras Shevchenko National University of Kiev (Ukraine)
- Institute of Mathematics and Informatics, BAS (Bulgaria)
- Institute of Information Technologies, BAS (Bulgaria)
- Institute of Mathematics of SD RAN (Russia)
Aims and Scope
The conference is devoted to discussion of current research and applications regarding the basic directions of intelligent systems development:
Topics of interest
- AI in Risk Management
- Decision Making
- NL Text Processing
- Information Retrieval
- Intelligent Technologies in Control and Design
- Multi-agent Structures and Systems
- Neural Networks
- Universal Networking Language
Steering Committee
Victor Gladun (Ukraine)
Krassimir Markov (Bulgaria)
Alexander Palagin (Ukraine)
Vitalii Velychko (Ukraine)
Alexey Voloshin (Ukraine)
Program Committee
Adil Timofeev (Russia)
Alexander Eremeev (Russia)
Alexander Kleshchev (Russia)
Alexey Petrovskiy (Russia)
Anatolii Gupal (Ukraine)
Ekaterina Solovyova (Ukraine)
Evgeny Nickolov (Bulgaria)
Galina Rybina (Russia)
Genady Osipov (Russia)
Iliya Mitov (Bulgaria)
Iurii Kryvonos (Ukraine)
Leonid Svyatogor (Ukraine)
Liudmila Cheremisinova (Belarus)
Milena Dobreva (UK)
Natalia Bilous (Ukraine)
Natalia Kussul (Ukraine)
Nikolay Zagoruiko (Russia)
Olga Nevzorova (Russia)
Sergey Krivii (Ukraine)
Svetlana Cojocaru (Moldova)
Tatyana Gavrilova (Russia)
Vassil Sgurev (Bulgaria)
Vitalii Vishnevskiy (Ukraine)
Vladimir Donchenko (Ukraine)
Vladimir Lovitskii (UK)
Yevgeniy Bodyanskiy (Ukraine)
Yury Zaychenko (Ukraine)
Language
The official languages of the Conference are Russian and English.
Work language at the conference time is Russian.
Papers and Fees
To submit a paper use the ITHEA ISS Submission Web System: http://ita.ithea.org.
To see the deadlines, fees and rules for preparing the papers please click here.