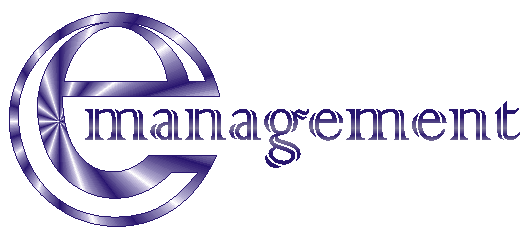 eM&BI 2007
International Conference
e-Management & Business Intelligence
July 01 - 05, 2007, Varna (Bulgaria)
Supported by
The International Journal "Information Theories and Applications"®
The International Journal "Information Technologies and Knowledge"®
General sponsor: FOI Bulgaria
Conference organizers
- Institute of Information Theories and Applications FOI ITHEA (Bulgaria)
- V.M.Glushkov Institute of Cybernetics of National Academy of Sciences of Ukraine
- Institute of Mathematics and Informatics, BAS (Bulgaria)
- Institute of Information Technologies, BAS (Bulgaria)
- Taras Shevchenko National University of Kiev (Ukraine)
- Kharkiv National University of Radioelectronics, (Ukraine)
- Association of Developers and Users of Intelligent Systems(Ukraine)
- Association for Development of the Information Society (Bulgaria)

Aims and Scope
The conference is devoted to discussion of current research and applications regarding the basic directions of business informatics: e-management and business intelligence.

E-Management for E-businesses. The development of e-business systems will dominate the enterprise IT agenda, and be incorporated into the entire business process—from advertising and marketing, through to sales, ordering, manufacturing, distribution, customer service, after-sales support and replenishment of inventory. What is e-business? Simply put, it is the application of electronic technologies to streamline business interactions, both internally and with customers, suppliers and partners. It requires rethinking virtually everything an organization does — financing, recruiting, employee relations and, inevitably, IT services.

And because their customers will be affected by e-business, so will the management software industry. Indeed, unless the vendors adopt e-business practices, they run the risk of falling behind and eventually being replaced by a new wave. At a minimum, the management software industry will have to make more effective use of their websites, a point some vendors already recognize. For example, Network Associates, INS (now part of Lucent) and Cisco offer customers the ability to purchase and directly download software via the Web. This will become a standard offering within the industry over the next two years.

Business intelligence (BI) has two basic different meanings related to the use of the term "intelligence".

The primary, less frequently, is the human intelligence capacity applied in business affairs/activities. "Intelligence of Business" is a new field of the investigation of the application of human cognitive faculties and artificial intelligence technologies to the management and decision support in different business problems.

The second relates to the intelligence as information valued for its currency and relevance. It is expert information, knowledge and technologies efficient in the management of organizational and individual business. Therefore, in this sense, business intelligence is a broad category of applications and technologies for gathering, providing access to, and analyzing data for the purpose of helping enterprise users make better business decisions. The term implies having a comprehensive knowledge of all of the factors that affect your business. It is imperative that you have an in depth knowledge about factors such as your customers, competitors, business partners, economic environment, and internal operations to make effective and good quality business decisions. Business intelligence enables you to make these kinds of decisions.

A specialized field of business intelligence known as "competitive intelligence" focuses solely on the external competitive environment. Information is gathered on the actions of competitors and decisions are made based on this information.
Topics of interest
e-Management in Governmental and Municipal Structures: Models, Systems, e‑Government, etc.;
Business Informatics: e-Management, e-Finance, e-Commerce, e-Banking;
Management and Economics of Education, etc.;
Communication Technologies and Mobile Systems in e-Management;
Business Intelligence: Methodology, Tools and Technologies, Analytics and Statistics;
Competitive Intelligence;
Corporative e-Culture.
Program Committee
Koen Vanhoof (Belgium)
Krassimir Markov (Bulgaria)
Alexander Lounev (Russia)
Irina Petrova (Russia)

Alexander Kuzemin (Ukraine)
Alexander Palagin (Ukraine)
Alexey Voloshin (Ukraine)
Avram Eskenazi (Bulgaria)
Anna Kantcheva (Bulgaria)
Ekaterina Solovyova (Ukraine)
Ilia Mitov (Bulgaria)
Ivan Popchev (Bulgaria)
Jeanne Schreurs (Belgium)
Juan Castellanos (Spain)
Krassimira Ivanova (Bulgaria)
Laura Ciocoiu (Romania)
Levon Aslanyan (Armenia)
Luis Fernando de Mingo (Spain)
Mikhail Bondarenko (Ukraine)
Nikolay Lyutov (Bulgaria)
Peter Stanchev (Bulgaria)
Radoslav Pavlov (Bulgaria)
Sergey Turkov (Russia)
Stefan Dodunekov (Bulgaria)
Stoyan Poryazov (Bulgaria)
Tatiana Atanasova (Bulgaria)
Vitaliy Lozovskiy (Ukraine)
Vladimir Ryazanov (Russia)

Language
The official languages of the Conference are English and Russian.
Preffered language at the conference time is English.
To see the deadlines and recommendations for preparing the papers please click here.