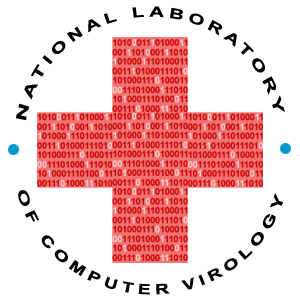 CS 2007
Second International Workshop
Cyber Security
June 25 - July 01, 2007, Varna (Bulgaria)
Supported by
The International Journal "Information Theories and Applications"®
The International Journal "Information Technologies and Knowledge"®
General sponsor: FOI Bulgaria
Workshop organizers
National Laboratory of Computer Virology - Bulgarian Academy of Sciences
Association for Development of the Information Society (Bulgaria)
Institute of Information Theories and Applications FOI ITHEA
Institute of Mathematics and Informatics, BAS
New Bulgarian University
Sofia University "Saint Kliment Ohridski"
Specialized Higher School of Library Science and Information Technologies
Academy of the Ministry of Interior
State Commission on Information Security
State Agency for Information Technologies and Communications
Aims and Scope
The workshop is devoted to discussion of current research and applications regarding the basic directions of computer security.
Topics of interest
Industrial Security
Firm Security
Communication Security
Computer Security
Data Security
Cryptographic Security
Steganographic Security
Operating Security
Information Security
Mobile Security
Wireless Security
Smartphone Security
Email Security
Web Security
FTP Security
VoIP Security
Language
The official languages of the workshop are English and Russian.
Preffered language at the workshop time is English.
To see the deadlines and recommendations for preparing the papers please click here.