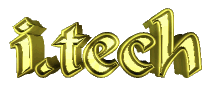 i.TECH 2006
Fourth International Conference
Information Research and Applications
June 20 - 25, 2006, Varna (Bulgaria)
Supported by
The International Journal "Information Theories and Applications"®
General sponsor: FOI Bulgaria
Conference organizers
- Institute of Information Theories and Applications FOI ITHEA (Bulgaria)
- V.M.Glushkov Institute of Cybernetics of National Academy of Sciences of Ukraine
- Institute of Mathematics and Informatics, BAS (Bulgaria)
- Association of Developers and Users of Intelligent Systems(Ukraine)
- National Academy of Sciences of Ukraine
- Varna Free University "Chernorizets Hrabar" (Bulgaria)

Aims and Scope
The conference is devoted to discussion of current research and applications regarding the basic directions of computer science.
Topics of interest
- Applied program systems
- Business Informatics
- Extreme programming
- Hyper technologies
- Information Modelling
- Information systems
- Multimedia systems
- Performance Evaluation of Computer and Telecommunication Systems
- Quality of the programs
- Software engineering
- Statistical systems
Program Committee
Victor Gladun (Ukraine)
Avram Eskenazi (Bulgaria)
Krassimir Markov (Bulgaria)

Adil Timofeev (Russia)
Alexey Voloshin (Ukraine)
Alexander Gerov (Bulgaria)
Alexander Kuzemin (Ukraine)
Alfredo Milani (Italy)
Anna Kantcheva (Bulgaria)
Arkady Zakrevskij (Belarus)
Frank Brown (USA)
Hans Joachim Nern (Germany)
Ilia Mitov (Bulgaria)
Irina Jeliazkova (Bulgaria)
Ivan Popchev (Bulgaria)
Jennifer Trelewicz (USA)
Juan Castellanos (Spain)
Koen Vanhoof (Belgium)
Krassimir Manev (Bulgaria)
Krassimira Ivanova (Bulgaria)
Laura Ciocoiu (Romania)
Levon Aslanyan (Armenia)
Luis Fernando de Mingo (Spain)
Martin Mintchev (Canada)
Peter Stanchev (USA)
Plamen Mateev (Bulgaria)
Radoslav Pavlov (Bulgaria)
Rumiana Kirkova (Bulgaria)
Stanimir Stoianov (Bulgaria)
Stefan Dodunekov (Bulgaria)
Stoyan Poryazov (Bulgaria)
Tsvetanka Kovacheva (Bulgaria)
Vitaliy Lozovskiy (Ukraine)
Vladimir Ryazanov (Russia)

Papers accepted by the Program Committee will be published in I.TECH proceedings.
The Program Committee will recommend the accepted papers in English for free publishing in the International Journal on Information Theories and Applications (IJ ITA). For this purpose, please follow the IJ ITA requirements for manuscripts.
Language
The official languages of the Conference are English and Russian.
Thematic sessions
The i.TECH 2006 Program Committee invites proposals for half-day thematic sessions.

The guidance of these sessions will be entrusted to authoritative scientists who have actively participated in the ITA conferences and have established and published theirs own systems of ideas (philosophy) and have created own scientific schools of followers.

The thematic session need to include one survey, at least two additional papers, which extend some topics of the survey and/or present any new results, and discussion.
Papers
Papers need to be up to 8 pages in the IJ ITA format given on the web www.foibg.com.
Papers accepted by the Program Committee will be published in i.TECH 2006 proceedings.
The Program Committee will recommend the best of accepted papers for publishing in English in the International Journal "Information Theories and Applications" (IJ ITA). For this purpose, authors will need to follow the IJ ITA requirements for manuscripts.
Deadlines
| | |
| --- | --- |
| March 31, 2006 | submission of final paper by e-mail: foi@nlcv.net |
| April 15, 2006 | notification of the paper acceptance |
| April 30, 2006 | registration and hotel reservation - submit registration form and requests for visa and invitations by e-mail: foi@nlcv.net |
Registration Fees
Registration fee: EURO 200.
Sponsored fees:
EURO 100 – for participants from East Europe FS and FSU countries;
EURO 80 – for participants in the previous ITA conferences;
EURO 50 – for participants with short papers (up to 3 pages);
EURO 50 – for young researchers up to 35 year old, which are pointed at the first place in the list of authors of the paper.
Registration fee for accompanying persons: EURO 40.
Additional exemplar of i.TECH 2006 proceedings: EURO 15.
Registration fee in EUROS should be paid to:
Bank name: Bulbank AD
Bank address: 7 Sveta Nedelya Sq., Sofia 1000, Bulgaria
SWIFT: BFTBBGSF
Tlx: 22031
Bank code: 62176307
Bank account: 1475743808
Account holder: Institute of Information Theories and Applications FOI ITHEA
The corresponding bank may be any of:
- Credit Lyonnais, New York
- The Chase Manhattan Bank, New York
No additional information for corresponding bank is needed.
Registration fee in Bulgarian Leva should be paid to:
Bank name: Bulbank AD
Bank address: 7 Sveta Nedelya Sq., Sofia 1000, Bulgaria
Bank code: 62176307
Bank account: 1076650080
Account holder: Institute of Information Theories and Applications FOI ITHEA
Contact Address
Krassimir Markov
e-mail: foi@nlcv.net

P.O. Box 775
1090 Sofia, Bulgaria

Phone/fax: (++ 359 2) 920 19 69