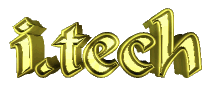 i.TECH - 2004
Second International Conference
Information Research, Applications and Education
June 14 - 24, 2004, Varna (Bulgaria)
Supported by
The International Journal "Information Theories and Applications"®
General sponsor: FOI Bulgaria
Aims and Scope
The conference is devoted to discussion of current research, applications and education regarding the basic directions of computer science.
Topics of interest
Applied program systems
Business Informatics
Hyper technologies
Education informatics
Extreme programming
Information Modelling
Information systems
Multimedia systems
Software engineering
Statistical systems
Quality of the programs

Conference organizers
- ITHEA - FOI Institute of Information Theories and Applications (Bulgaria)
- Association for the Development of the Information Society
- Institute of Mathematics and Informatics BAS (Bulgaria)

Program Committee
Adil Timofeev (Russia) Alexander Gerov (Bulgaria)
Alexander Kuzemin (Ukraine)
Alfredo Milani (Italy)
Anna Kantcheva (Bulgaria)
Avram Eskenazi (Bulgaria) – Co-chairman
Frank Brown (USA)
Irina Jeliazkova (Bulgaria)
Ivan Popchev (Bulgaria)
Juan Penuella Castellanos (Spain)
Jan Vorachek (Finland)
Krassimir Manev (Bulgaria)
Larissa Zainutdinova (Rusia)
Levon Aslanian (Armenia)
Maria Kasheva (Bulgaria)
Nelly Maneva (Bulgaria)
Nikolay Lutov (Bulgaria)
Petar Barnev (Bulgaria) – Co-chairman
Petia Asenova (Bulgaria)
Peter Stanchev (Bulgaria)
Plamen Mateev (Bulgaria)
Radoslav Pavlov (Bulgaria)
Rumiana Kirkova (Bulgaria)
Stanimir Stoianov (Bulgaria)
Stefan Dodunekov (Bulgaria)
Vladimir Ryazanov (Russia)

Papers
Papers accepted by the Program Committee will be published in I.TECH proceedings.

The Program Committee will recommend the accepted papers in English for free publishing in the International Journal on Information Theories and Applications (IJ ITA).
For this purpose, please follow the IJ ITA requirements for manuscripts.
Language
The official languages of the Conference are Bulgarian, Russian, and English.
Important Dates
April 30, 2004 - submission of final paper (not more than 8 pages), e-mail is appreciated
May 15, 2004 - notification of acceptance
May 30, 2004 - registration fee and hotel reservations

Registration fee
Registration fee is 70 EURO.
Registration fee includes cost of the proceedings.
Accomodation
i.TECH conference will take place in the Hotel SANA near Varna.
The rooms in the hotel SANA are good looking.
All rooms have private bathrooms with cold normal and hot mineral water.

Preliminary prices for hotel SANA (***):
For foreigners:
Double room: EURO 20 BB, EURO 26 FB
Single room: EURO 26 BB, EURO 32 FB
For Bulgarians:
Double room: Leva 25 BB, 35 FB
Single room: Leva 33 BB, 46 FB
BB : Bed + Breakfast,
FB : Bed + Breakfast + Lunch + Dinner

Contact address
Krassimir Markov
IJ ITA Editor in Chief
P.O. Box 775
1090 Sofia, Bulgaria
Tel./fax: (++ 359 2) 920 19 69
Email: foi@nlcv.net