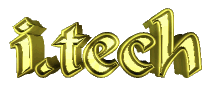 i.TECH - 2003
Bulgarian National Conference
Information Research, Applications and Education
June 25 - 26, 2003, Varna (Bulgaria)
Supported by
The International Journal "Information Theories and Applications"®
General sponsor: FOI Bulgaria
Aims and Scope
The conference is devoted to discussion of current research, applications and education regarding the basic directions of computer science.
Topics of interest
Applied program systems
Business Informatics
Hyper technologies
Education informatics
Extreme programming
Information Modellings
Information systems
Multimedia systems
Software engineering
Statistical systems
Quality of the programs
Conference organizers
ITHEA - FOI Institute of Information Theories and Applications (Bulgaria)
Association for the Development of the Information Society
Institute of Mathematics and Informatics BAS (Bulgaria)

Program Committee
Petar Barnev, IMI BAS, Sofia (co-chairman)
Avram Eskenazi, IMI BAS, Sofia (co-chairman)

Petia Asenova, NBU, Sofia
Stefan Dodunekov, IMI BAS, Sofia
Alexander Gerov, IMI BAS, Sofia
Irina Jeliazkova, RU, Rousse
Maria Kasheva, EU, Varna
Anna Kancheva, EU, Varna
Rumiana Kirkova, IMI BAS, Sofia
Nikolai Liutov, VFU, Varna
Krassimir Manev, SU, Sofia
Plamen Mateev, IMI BAS, Sofia
Anton Mollov, ShU, Shoumen
Radoslav Pavlov, IMI BAS, Sofia
Ivan Popchev, IIT BAS, Sofia
Petar Stanchev, IMI BAS, Sofia
Stanimir Stoianov, PU, Plovdiv
Margarita Todorova, VTU, Veliko Tarnovo
Vladimr Zanev, IMI BAS, Sofia

Papers
Papers accepted by the Program Committee will be published in I.TECH proceedings.

The Program Committee will recommend the accepted papers in English for free publishing in the International Journal on Information Theories and Applications (IJ ITA).
For this purpose, please follow the IJ ITA requirements for manuscripts.
Language
The official languages of the Conference are Bulgarian, Russian, and English.
Important Dates
April 30, 2003 - submission of final paper

May 10, 2003 - notification of acceptance

May 20, 2003 - registration fee and hotel reservations
Registration fees
Registration fee is $200 USA, for participants from East Europe and FSU countries: $50 USA, for Bulgarian participants: BGN 50 (leva).
Registration fee includes cost of the proceedings of I.TECH 2003.

The registration fee should be paid to:
Bank name: Bulbank AD
Bank address: 7 Sveta Nedelya Sq., Sofia 1000, Bulgaria
SWIFT: BFTBBGSF
Tlx: 22031
Bank code: 62196214
Bank account: 1106091600
Account holder: FOI-COMMERCE

The corresponding bank may be any of:
Credit Lyonnais, New York
The Chase Manhattan Bank, New York
No additional information for corresponding bank is needed.

Please, make sure you indicate your name and the aim of the payment:
("Participation in ITA-2003") on the receipt.
Note that the registration fee for any of the events of ITA-2003 allows participation without papers in all others.
Contact Address
Krassimir Markov
IJ ITA Editor in Chief
P.O. Box 775
1090 Sofia, Bulgaria
Tel./fax: (++ 359 2) 920 19 69
Email: foi@nlcv.net